HISTORY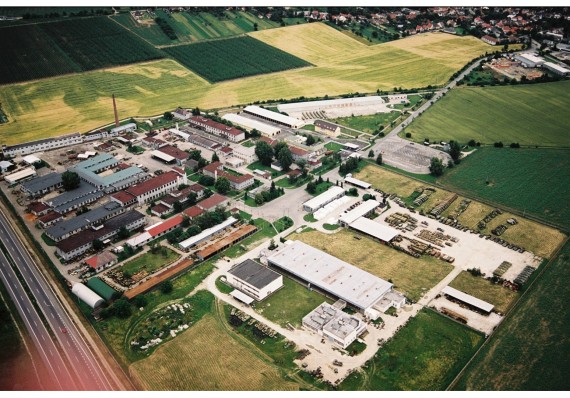 History of MSM LAND SYSTEMS s. r. o. started in 1918 under the title "Main Car Workshops for Western Slovakia" in one of the buildings of the current Ministry of Defence of the Slovak Republic in Bratislava. As early as 1919, the company was moved to Trenčín, where it repaired technical military equipment of the former Austro-Hungarian Army and later on vehicles produced by important Czechoslovak ŠKODA, TATRA and PRAGA plants.

In the early 1950s, the plant modernized its machinery by acquiring new machine tools and technologies in order to focus the repair activities on STUDEBAKER T-128 and T-805 cars. Later, the range was expanded by adding Soviet production cars - ZIL, GAZ, MAZ, etc.

In the 70's and 80's, all kinds of repairs of wheeled armoured personnel carrier OT-64, OT-65, BTR 60, BRDM 2 began to be performed and various special PV3S superstructures were produced.

In 1993, the company opened modern chapters of its history. In that year, there was a significant decrease in production for the army to about 24% of total production. At the end of 1994, a long-term concept for the introduction of repair technologies for military wheeled vehicles (the tanks T-55, T-72, VT-72B and infantry fighting vehicles BVP-1, BPsV, BVP-2, including special superstructures on the above chassis), wheeled vehicles on T-815 chassis (DEKVOZ, mobile workshops, water treatment plant), production and servicing of ISO 1C containers, in which our soldiers work under the UN and NATO flags. As part of its repair activities, the company performs repairs based on diagnostics, statutory inspection repairs, medium repairs and general repairs of the above-mentioned technical equipment.

Since 2012, the site and the company have been operated by a private company.

After 2015, the company began to focus significantly on the modernization of tracked military vehicles and the production of various special superstructures for wheeled military vehicles.